Back To Blog
You don't have to find an excuse to replace the existing garage door. You can change it any time you want. The point is that average people have a problem raising the money for the frequent replacement of the door. Who wouldn't like a nice refreshing tone in their garage? Though, garage door prices don't allow us to make changes often and, truly, there is really no need to replace the door very often. So, under normal conditions, how often and for which reasons do we replace the door?
Let's find an excuse to replace our garage door
The frequency of garage door replacement is relative and subject to one's choices. If the door is used properly and maintained thoroughly for years, it will also last for years. In a different case, garage doors will have to be changed more often but still they will last for around twenty years unless they are damaged by a hurricane or your car.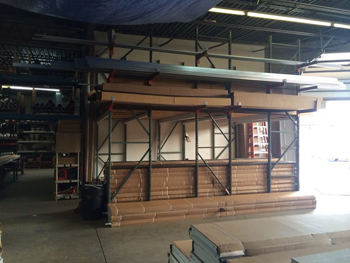 There are actually 3+1 reasons for replacing the door. Let's start with the last one: refreshment. If you have the same roll up garage door for way too many years, naturally you might want a change in your life. Besides, even if doors are well-maintained, they do grow old. Today, the materials are more resistant and the designs are amazing. You can have any door you want in any color or even go for glass doors.
It will also be a good idea to replace the door if:
* You are freezing to death. Time to get an insulated door. It's also good to get good weather seals and also seal the aluminum frame of the windows.
* You are hearing noises: If you have tried to quiet down the parts but the door is still squeaky, perhaps it's time to replace it. The problem is often solved with the replacement of components, but if this is not your solution, go ahead and change the door. Noises will also be eliminated if you choose a new belt drive garage door opener.
* You are paying excessive amounts for repairs. If you are to pay enormous amounts for repairs because the door is old, it's best to replace it. It will cost you less and last longer.